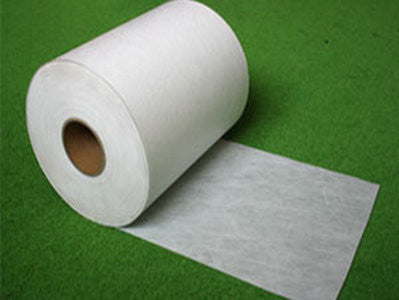 Seam Tape for Artificial Turf - 328' Roll
Turf Seam Tape Description
The synthetic turf seaming tape is 12" wide and is designed for use with artificial turf in sports and landscaping applications.
The roll of turf seaming tape is 328 linear ft and is 1' wide (12 inches).

Turf seaming tape is a "cold seam"...no seaming iron is used.

The seaming tape requires glue/adhesive to function; there is no peel and stick or "built in" adhesive.  This is a strong fabric seam tape for use with turf adhesive.  Adhesive should be applied to the dull side of the tape.