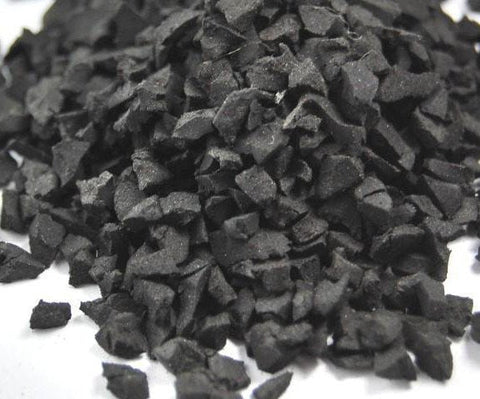 10/20 Mesh Ambient Rubber Infill - SuperSack
Rubber Infill
We are a B2B Wholesaler - REQUEST A QUOTE FOR LARGE ORDERS PLEASE. We will manually check price/freight and quote best option per your location.
Athletic textiles sells different size rubber infill, crumb rubber pellets for playgrounds, tracks, and different mesh/strand size rubber. Email for quotes.
Recycled rubber infill is used rubber infill for synthetic turf fields, sports complexes and playgrounds; it can be used for indoor and outdoor facilities.
The ambient rubber infill is cleaned and washed, made of 100% recycled tires, and 99.9999% free of metal and other contaminants. 
Typically quoted with sports turf applications.
Available in bulk 2000 lbs and 2200 lbs bags; choose best size based on USA location in option for best freight.