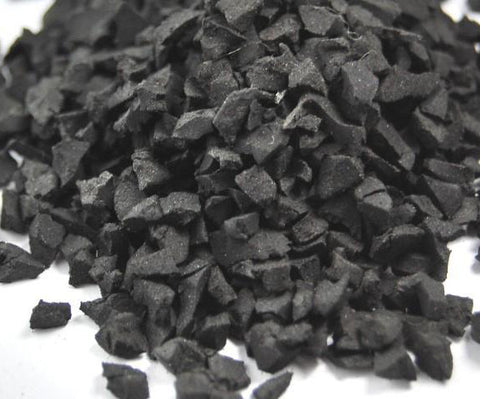 Mesh Ambient Rubber Infill - 10/20 2000 lbs
Rubber Infill Description
10/20 mesh is the most common rubber infill used for synthetic turf fields, sports complexes and playgrounds; it may also be used for indoor and outdoor applications. 
Basic cleaned and washed ambient rubber infill is made of 100% recycled tires and 99.9999% free of any metal/contaminants. 
Available in 2000 lb bags for wholesale and commercial use, and 50 lb individual bags for touch ups and smaller applications.